Posted by Jere Bradwell on 7th Sep 2020
We have already talked a lot about floral motifs in wallpaper.
And once again we want to emphasize that floral patterns can look very different ... especially if it is a photo wallpaper. Wallpapers from Rifle Paper Co. collection by York confirms this opinion
The debut collection from Rifle Paper Co. is timeless, inviting, and filled with their signature florals, expressive illustrations, and custom-colored sisals — each designed to bring unexpected beauty into the real world. Durable and easy to remove from primed walls, this friendly to hang unpasted nonwoven wallpaper is created with a special blend of synthetic fibers, making it both easy to hang and tear resistant.
Floral wallpapers often have a soft, romantic vibe, whether they are pastel or rather bright.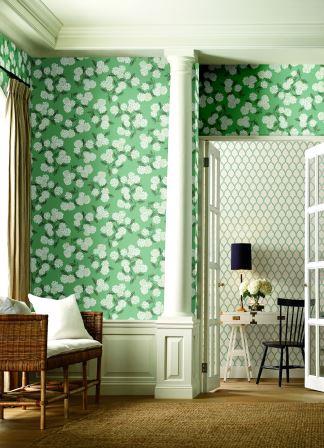 York Hydrangea Wallpaper Black/White RI5146 Rifle Paper Co.
The oversized Hydrangea print from Rifle Paper Co. is an elegant and elevated way to bring a bold floral to any space.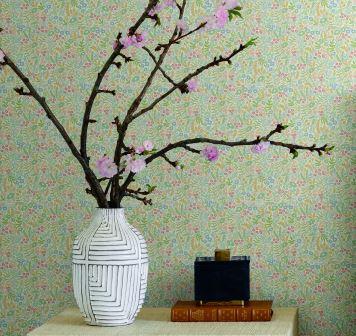 York Tapestry Wallpaper Black RI5124 Rifle Paper Co.
Surround yourself by a blooming meadow with the delicate and detailed pattern of flowers, buds, and leaves of Rifle Paper Co.'s Tapestry pattern.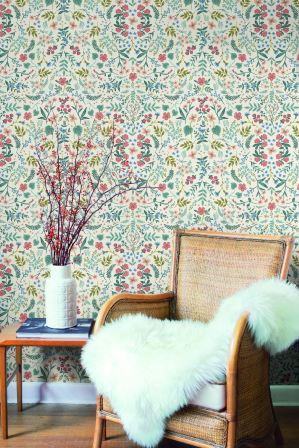 York Wildwood Wallpaper Beige/Coral RI5157 Rifle Paper Co.
This deliberately-placed pattern of wildflowers and greenery in Rifle Paper Co.'s Wildwood pattern creates a detailed, natural floral design, inspired by antique botanical drawings.
Other floral wallpapers in various colors create a modern, dynamic look for the room. Bring freshness and energy to it.
York Hawthorne Wallpaper Black/Cream RI5133 Rifle Paper Co.
Hawthorne from Rifle Paper Co. features Sprays of assorted flowers standing under delicate arches that create a botanical grid with a vintage feel.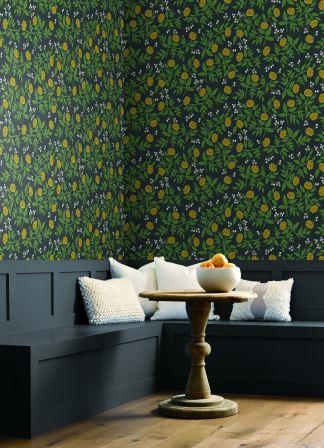 York Peonies Wallpaper Black/Gold RI5151 Rifle Paper Co.
Rifle Paper Co.'s Peonies print features large blooms and delicate buds tossed on colored backgrounds for a casual, optimistic feel.
If you use photo wallpaper, you can achieve absolutely any effect. By choosing a particular flower or plant, you can even draw special energy into your space.
Plus, floral wallpaper hides wall defects very well, can be placed in any room and combined with any furniture. For many years this pattern has been in demand and remains relevant, what's changing - is its shape.