Posted by Jere Bradwell on 25th Aug 2020
We gladly introduce you new premium removable wallpaper.
New Premium Peel and Stick Wallpaper is eco-friendly, vinyl-free and printed with water-based inks. Printed on our new Premium non-woven matte finish paper means you can now have the LUXURY MATTE FINISH texture of a designer wallpaper. Paper materials sourced from managed forests.
What is Peel and Stick?
IT is literary easy-to-install wallpaper – it requires no soaking and no wall pasting. You need just to peel off the backing and stick it to your wall. It is a much cleaner process than using paste.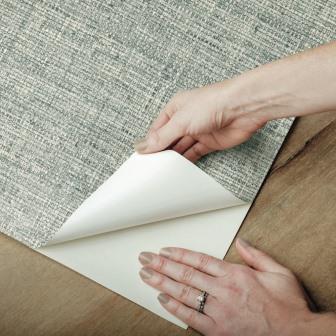 Peel and Stick wallpaper leaves no residue when you remove it. It also can be repositioned many times as it retains its adhesive properties. This paper can be applied to any surface and is the best choice for DIY projects.
But it's necessary to remember that Peel and Stick paper is not as long-lasting as traditional wallpaper. Therefore, it's not recommended installing self-adhesive wallpaper in a bathroom or laundry room. The temperature and humidity can weaken the stickiness of the paper. The same thing is with the hit by direct hot sunlight. So, not any room is suitable for applying this kind of removable wallpaper.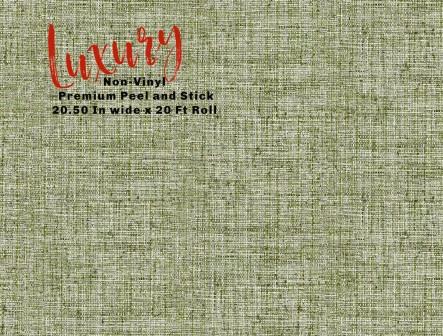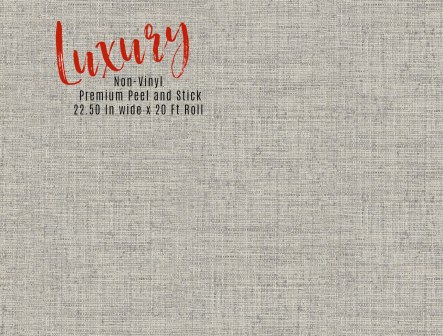 Faux Grasscloth Blue, Green, Tan and Gray
There is one more difference from traditional paper. If you mess up with paste-the-wall, you can slide the paper over and move it a bit before the paste dries up. Peel and Stick doesn't work this way – you'll need to peel it off and try again.
And one more important remark. It is necessary to prepare the walls if you want the paper to stick properly. If the paint is old it may rip off when you remove the wallpaper or if you apply it directly to drywall, the paper will be sticking to those dust and not the wall, causing the paper to fall.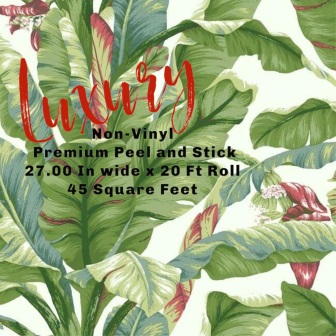 What is water-based ink?
This is ink which is made by suspending a 100% biodegradable pigment into a water base. It doesn't contain any toxic chemicals and aromatic hydrocarbons. As a compound, it is much more safe and enviro-friendly than plastisol ink. It is also less harmful for printers as well, and the quality of the print is still high level.