Posted by Jere Bradwell on 19th Mar 2020
A collection combining the purity of clean lines with simple heritage patterns for inviting modern style that beckons us home.
Simply Farmhouse is styled for those with discerning taste who want the modern look of Farmhouse style products at a reasonable price.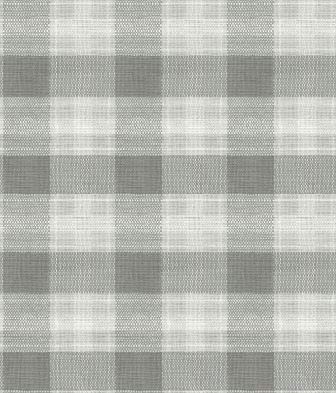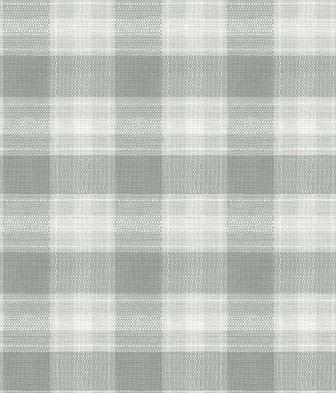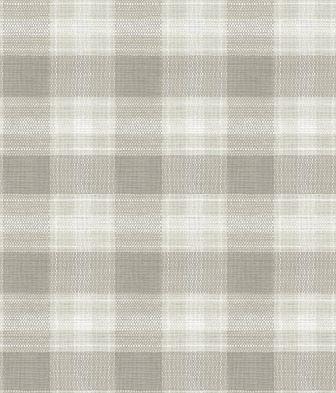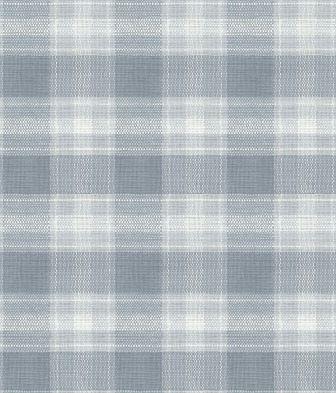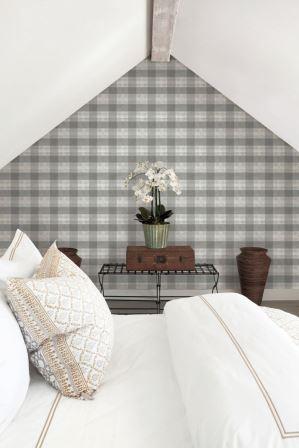 York Wallcoverings FH4081-FH4084 Woven Buffalo Check Wallpapers
Nowadays, there are wallpapers with a variety of patterns: floral ornaments, geometric shapes, photographs and abstractions, but checkered canvases are still popular. Despite its simplicity, this pattern is able to make the design of your room extremely attractive, beautiful and neat.
Checkered wallpaper is a good option for lovers of strict motives, geometric ornaments, as well as for those who want to saturate the room with bright contrasts in a simple way.
Most often, this pattern is used in classic interiors, but many modern styles are in excellent contact with it. At the same time, some restraint and strictness of the checkered pattern do not interfere with creating comfortable and warm interiors. This ornament is largely aimed at making the home environment more comfortable and pleasant.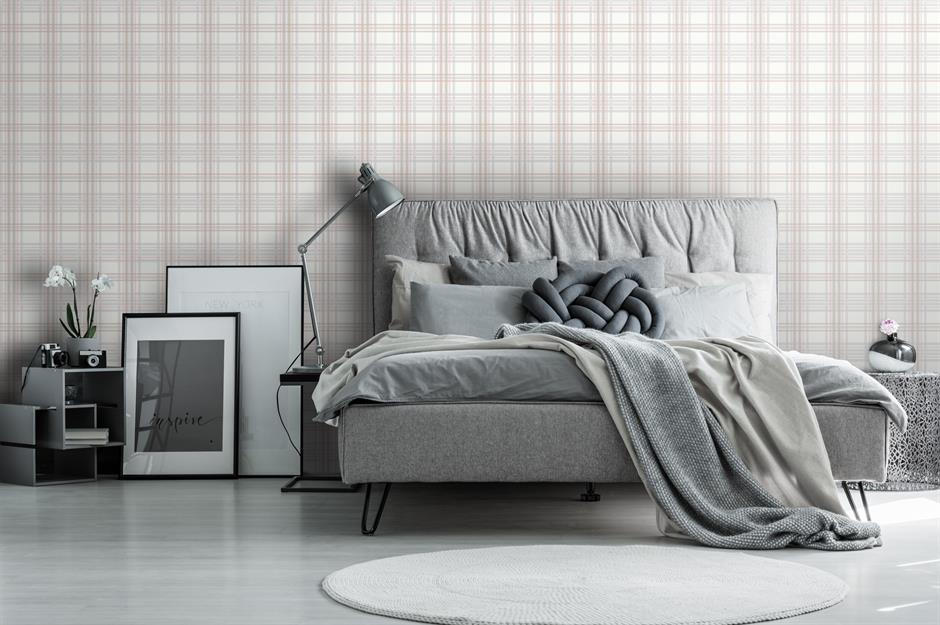 Image from loveproperty.com
The use of checkered wallpaper in the interior. Subtleties of choice
To get a high-quality and balanced interior, you need to choose furniture and other elements in the room to fit the wallpaper so that you get a full-fledged picture that is nice to look at. Therefore, before buying wallpapers with this pattern, it is advisable to weigh the pros and cons of such a decision.
The most important criterion for wallpaper with a checkered pattern will be the size of this very check. You can select a large, medium and small ornament, and each can be used in different ways:
Pattern with small checks is acceptable to choose for any room, it does not spoil the geometry and looks cute. Most often it is used as an additional background, designed to emphasize the color variation of the room. At the same time, wallpaper with other geometric ornaments can act as accent wallpaper. A small ornament on the wallpaper is used for wall decoration in living rooms, dining rooms, bedrooms, and kitchens.
Pattern with average checks is similar in characteristics to the small one, so the style of application is appropriate, but the large version is used in a different way.
Pattern with large checks looks good exclusively in large rooms, in small ones it loses its attractiveness, and poorly affects the visual perception of the room. The use of such a picture in a small kitchen, in a small hallway or narrow corridor is unacceptable.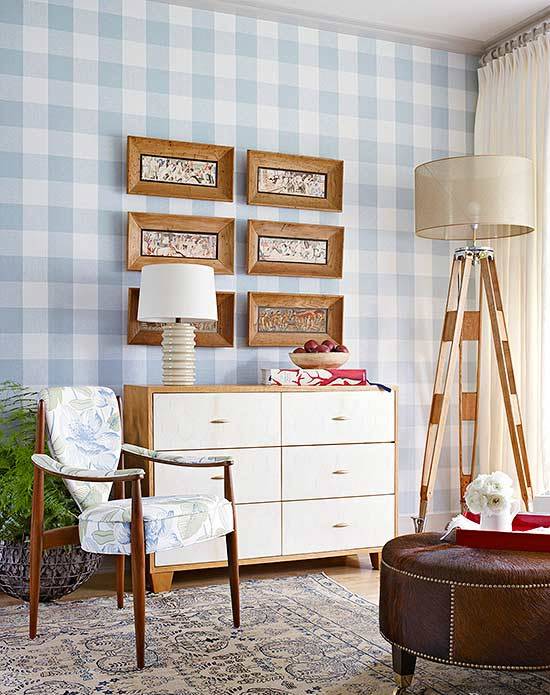 Image from bhg.com
Subtleties and nuances when working with checkered wallpaper abound. It is advisable to use natural materials for decoration: wood, iron, stone. It is important to choose the right decorative elements, high-quality textile for curtains, wooden furniture of noble breeds.
By the way, checkered wallpaper options can be interspersed in any interior in the form of framed inserts. The original solution will also be to insert pieces of wallpaper into the frame from the picture, and hang it on the wall.