Posted by Jere Bradwell on 29th Mar 2020
Natural wood has been successfully used for wall decoration for centuries. Interiors decorated with this material look very solid and presentable, strict and elegant, comfortable and warm. Such versatility cannot but attract people's attention. However, to create such a design, you have to spend a lot of money, since this natural finishing material is not cheap.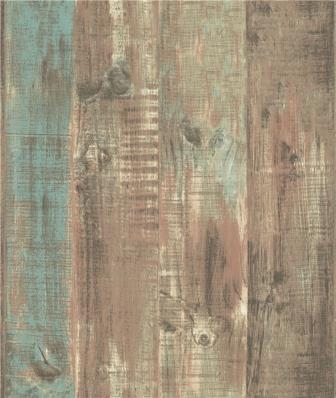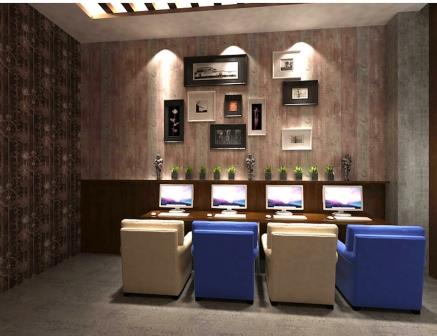 Grace & Gardenia G58303 Distressed Blue & Gray Barnwood wallpaper

As designers we love the many shades of grays soft browns and gorgeous turquoise blues. This reclaimed wood look is great for so many projects, behind bookcases, kitchen backsplash, childrens rooms and a sophisticated modern look.
Wood-like wallpaper in the interior is an affordable alternative to expensive material. Paper canvases, stylized for natural surfaces, can afford any owner. This type of wallpaper can be used in different ways, but in any case, they enliven the atmosphere.
Psychologists say that such wall decoration is an excellent solution for people who are often in bright and multi-colored interiors (for example, at work). Beautiful wallpaper with a wooden finish will have a calming effect on a person, surrounding him with warmth and comfort.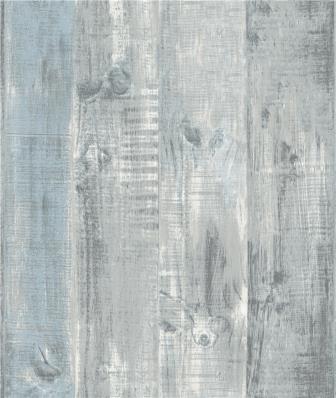 Grace & Gardenia G58305 Gray Weatherd Plank wallpaper

The look of reclaimed wood plank wallpaper is perfect for creating a fabulous looking rustic wall. Weathered wooden planks with a cream, taupe and grey paint effect.
Wallpaper with a wood pattern can be called universal, as they look great in a variety of interiors and environments. Moreover, such canvases are undemanding in the selection of furniture colors. Against their background, objects of various tones will look great.
Canvases with imitation of wood have a number of important advantages that make them fashionable and popular:
First of all, it should be noted that the presence of natural materials in the interior has always been a design trend. However, often the installation of natural wood panels is quite complicated and expensive. Wooden wallpaper is applied to the walls much easier and cheaper than real wood.
Wallpaper stylized as wood is "warm". A room decorated in this way will always create a feeling of warmth and coziness that will appeal to every owner.
It is also worth noting that such a design is suitable not only for large and spacious, but also for small-sized rooms. This is due to the fact that the wallpapers themselves are thin canvases that do not occupy additional space in the room.
It should be noted a wide selection of such wallpapers. Today there are many of their variations that imitate different types of wood on the market. Due to the rich assortment, each customer will be able to choose the best option for themselves.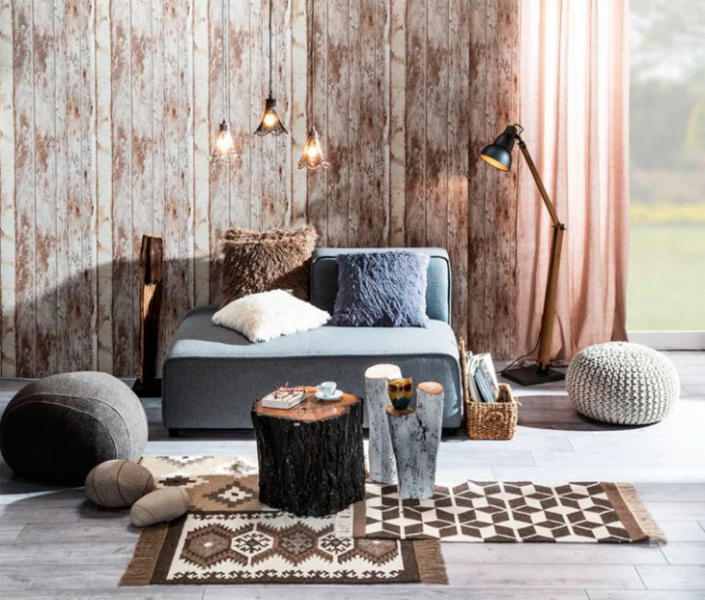 Image from hackrea.com
Wood wallpaper in different interior styles
The main distinguishing feature of such wallpapers is that they can be used both in modern and "aged" interiors. For vintage, classic and historical ensembles, canvases depicting old and worn boards are selected. In more modern interior designs, wallpapers with beautiful textured ornaments look great.
Beautiful and fashionable wallpapers imitating natural wood look organically in both modern and ancient ensembles. For interiors in the historical style or the popular direction of "vintage", coatings having the following characteristic features are ideal:
images of logs neatly laid on each other in a certain order;
image of natural tree bark, which has its own natural flaws;
the look of aged shabby boards.
If we are talking about ensembles in a
modern style
, then it is best to turn to spectacular wallpapers composed of wooden fragments decorated with various prints and ornaments.
As for the well-known rural country-style, it is possible to use canvases imitating a poorly crafted wood with all its flaws and knots.
Externally, such canvases may seem rude, but the country-style interior looks particularly organically with such a finish.
Wallpaper imitating wood will be the perfect solution for the interior in an attractive eco-style. Its name speaks for itself. For such ensembles, you can choose canvases with both smooth and natural texture, which has a small relief. It is advisable to support this finish with natural flowers and plants to emphasize the environmentally friendly orientation of the interior.
Wooden wallpaper looks great in the style of French Provence. This trend implies the presence in the environment of natural materials that differ in pastel or light shades. So, for a Provencal ensemble, an ideal solution would be pink, white or beige wallpaper.
For a classic style, it is recommended to choose a darker finish for the flooring and a light shade of the walls. It will be easy to choose suitable furniture for such a color tandem.
Image from hackrea.com